News
Rape Crisis South London reacts to the latest MOPAC Police and Crime Plan (22.03.2017)
We welcome the latest MOPAC Police and Crime plan published yesterday and the fact that it sets tackling Violence Against Women and Girls as the highest priority. The prevalence of rape and other forms of sexual violence in London is incredibly high. While 5,500 rapes were reported to the Met police in 2015 this is in reality a small proportion of the numbers of women affected by sexual offences. Many women choose not to report to the police but instead to access specialist support from services such as Rape Crisis. These services are vital and allow women to get a high standard of independent support including counselling and advocacy. We hope Sadiq Khan's new plan will lead to a better response from the police for those who report rape and seek justice. We also hope it will lead to secure provision of local Rape Crisis services across London such that any survivor that seeks support can get it. While we are committed to developing a strategy with MOPAC that will help ensure needs are met across London it is vital while doing so that capacity and funding of Rape Crisis is fully supported.
Rape Crisis South London concerns regarding the 'rape exemption clause' (21.03.2017)
Rape Crisis South London is very concerned that the so called 'rape clause' which forms part of the new restrictions on tax credits has been introduced without being voted on or discussed in parliament. The 'rape clause' allows for the two child restriction on tax credits not to apply to women whose third child is conceived by rape.  In order to claim these tax credits these women will have to disclose their experience to a third party professional, in order that they will support the claim. The government has not yet set out any commitments for training around this. Responding to disclosures of rape and sexual abuse requires specialist training to reduce any risk of re-traumatisation and ensure that survivors are properly directed to specialist support. We do however welcome being on the list of approved professionals who can help support a woman in her claim.
Rape Crisis South London delighted that Sex and Relationships Education will be made compulsory (1.03.2017)
Rape Crisis South London are delighted at Justine Greening's announcement that Sex and Relationships Education (SRE) will be made compulsory in schools. It has taken many years of dedicated campaigning to reach this point and we are determined that the opportunity be seized to ensure the highest standard of curriculum is delivered to young people and, that teachers are supported through specialist training and professional development. From our prevention work with young people and teachers in schools, we know that quality education on the topics of gender, consent and respectful relationships is essential to effectively tackle the harassment and sexual violence which we hear all too often are becoming routine experiences for many girls and young women both inside and out of school as well as online.  As an organisation we are dedicated to eradicating violence against women and girls and look forward to using our specialist frontline experience to work alongside the government in shaping the SRE curriculum and supporting future generations to develop equal, respectful and safe relationships, free from violence and abuse.
Rape Crisis South London reacts to the government response to the Women & Equalities Report into Sexual Violence and Harassment in schools (29.11.16)
The Women & Equalities Report published in September revealed the extent of sexual violence and sexual harassment that girls are experiencing in schools, on a daily basis. It illustrated the multiple layers of sexism, objectification, coercion, harassment and abuse faced by girls from a very early age. The report was welcomed by the VAWG sector, and once again demonstrated the urgent need for Sex and Relationships Education in schools, and contained clear recommendations to government on the urgent actions it should take.
The government response published today however is disappointing in the extreme. Whilst the government state that "sexual violence and harassment is unacceptable and acknowledge it has serious implications for the mental health and well-being of children and young people, with the potential to impact their educational attainment as well as harming their ability to develop happy relationships in the future", worryingly their decisions do not reflect this. Rather than accede to the widely acknowledged necessity for mandatory SRE and effective prevention work, the government has left it to the individual schools to create their own framework and initiatives to deal with this wide scale issue – with no funding made available for it. Without clear guidance, support, adequate funding and resources for schools, we will continue to see the patchy and inconsistent approach and responses to sexual violence and harassment in schools, resulting in more and more young people at risk.
The government also suggests further building the evidence base and creating an advisory group. Whilst we welcome the opportunity to ensure young people and survivors voices are heard by the government, we also wonder how much more evidence of sexual violence and harassment in schools is needed before effective action is taken by the government? The evidence is already there, and the time to act and to protect our young people is now.
Rape Crisis South London response to the MOPAC Sexual Violence Needs Assessment and Mayor's £4 million funding announcement (29.11.16)
Yesterday MOPAC published their report on the extent of sexual violence and the support available within the capital in their Sexual Violence Needs Assessment. This falls on the same day that Mayor Sadiq Khan has announced a £4 million pound funding boost for services that support survivors of sexual violence. This is excellent news to hopefully help improve access to support for the estimated 24,000 Londoners a year suffering rape or sexual assault.
The number of women and girls seeking specialist support for the trauma they have experienced is at its highest point, and we agree with the report's findings that there is inconsistent and insufficient provision across London. While frontline services such as ours are trying to reach as many women and girls as possible, the reality is that the demand vastly outweighs what we are able provide. We welcome the recognition of the need for Independent Sexual Violence Advocates (ISVAs), who support survivors with their involvement in the criminal justice system, from reporting to giving evidence at court. This vital role helps survivors to remain engaged with the often lengthy and difficult process.
However, we know that the vast majority of survivors of rape and sexual abuse choose not to report to the police but still want access to longer term therapeutic services. Rape Crisis centres are therefore in real need of additional, long term secure funding so that we can continue with the essential work we do and support more women and girls to break the silence, and be supported in their recovery.
Women's groups welcome crime committee's recognition of violence against women and girls as a huge issue for London (16.11.2016)
City Hall Police and Crime committee highlights need for Mayor to step up work to end violence against women and girls 
A coalition of women's organisations and sexual violence charities responds to the police and crime committee's report on how London tackles violence against women and girls (VAWG) and welcomes the committee's recommendations to:
Protect and build on London's network of specialist support services
Increase the number of Independent Sexual Violence Advisors (ISVAs) in London
Work with the Metropolitan Police to ensure adequate training for police on violence against women and girls
Increase funding for specialist services for victims of so called 'honour based' violence, female genital mutilation (FGM) and forced marriage
In its report on progress in London the police and crime committee asks why, when we are seeing an increase in the numbers of women and girls coming forward to report violent crimes, there isn't a corresponding increase in successful convictions.
Yvonne Traynor, Chief Executive of Rape Crisis South London who provides specialist services for women across South London said:
"While more women are reporting sexual violence and rape, we are not seeing an increase in the numbers of convictions. This is because women need specialist support while going through the criminal justice system. The committee has called on the Mayor to use his commissioning powers to ensure every woman has an ISVA and we welcome this as we know that they're vital. But women also need the wrap around care specialist women's services offer. We have a worrying lack of services for women in London – we're not able to meet demand now, and without more secure funding we will struggle to support women in the future.
"Recommendations to increase understanding within the police are vital. Every first responder should have specialist training, and support should be available to women throughout."
The committee makes nine recommendations for the Mayor's new policing and crime plan to tackle VAWG including investing in Independent Sexual Violence Advisors (ISVAs) to support women, protecting specialist services and improving the response from across the public sector including the police, health services and housing providers.
It is good that the committee recognises the multiple challenges facing the independent women's voluntary sector in this report. The shortage of affordable housing is an issue facing all Londoners for example, but it is having an acute impact on specialist women's refuge services who are not able to move women into suitable accommodation when they're ready to leave the refuge.
Marai Larasi, Executive Director of Imkaan gave evidence of the impact of this blocking up of the system – two in three women are turned away from London's refuges – twice the national average.
The committee called for better support for women experiencing all forms of violence. Looking at issues such as FGM, forced marriage and so called 'honour based' violence, it reminds us that the Mayor committed to "eliminating these unacceptable practices". But again we should remember that women need specialist services which meet their specific needs.
Marai Larasi continues:
"There are still very few specialist, dedicated services which are focused on meeting the needs of Black and Minority Ethnic (BME) women and girls experiencing violence. Where you do have local services, they are often struggling to stay open in the face of cuts to local budgets. There can also be a lack of understanding of why such services are needed in the first place. Imkaan is particularly concerned about an increasing tendency to assume that the only forms of violence that BME women and girls experience are FGM, forced marriage and 'honour'-based violence. While these are critical issues it important to remember that BME girls, women and children also need specialist support around issues such as domestic and sexual violence.
"Although the 'harmful practices' pilots at local level have been useful, there are real gaps. We need to see better training to ensure all agencies are equipped to respond appropriately, this should include the police, teachers and health professionals to help them understand these issues, identify them when they happen and intervene to help women and girls."
This report comes as the Mayor is revising the Police and Crime plan. This plan sets the strategy for Metropolitain Police and is therefore vital in ensuring senior commitment to tackling violence against women and girls.
Sarah Green, Co-Director of the End Violence Against Women Coalition said:
"It is good to see the committee recognise that that the criminal justice system cannot be the whole answer to violence against women, and that solutions have to be joined up with sustainable specialist services. We will be holding the Mayor to his commitment to tackle this in London, and look forward to contributing to the new police and crime plan, and the broader renewed strategy on violence against women and girls.
"London has been a leader in this area, and is a benchmark for other regions. That is why it's vital we protect the services which make this work possible, and continue to explore how we can improve outcomes for women and girls"
Rape Crisis South London responds to the Universities UK Guidance on responding to sexual violence and harassment in universities (21.10.2016)
"We welcome the newly published report from the University UK Taskforce on violence against women, along with the updated guidelines on universities responsibilities to investigate and respond to reports of sexual violence and harassment.  We're pleased to see acknowledgement of the importance of an institution-wide, zero-tolerance approach to preventing and responding to sexual violence and harassment, along with recommendations to engage with external specialist services like Rape Crisis Centres to ensure staff members receive specialist training and survivors have access to specialist support.
Whilst the reports published today make some important recommendations to universities, we also recognise this is only the first step. That universities can choose if and how they implement these guidelines is concerning and we would have welcomed stronger and more detailed compulsory guidance for universities in many areas. The report also recommends universities maintain a centralised monitoring system of reports made to the university and action taken, yet fails to provide best practice in how to do this effectively and transparently,. We also recognise a notable absence of sexual violence and harassment perpetrated by staff to students in the report and strongly urge further work and guidance from Universities UK in this area.
We look forward to working with Universities UK and individual universities in the future to build on this first step, working to ensure survivor's voices are heard, where there is access to specialist support and justice and where universities are safe and equal spaces for women, free from violence and harassment."
Rape Crisis South London launches their first E-Newsletter (22.09.2016)
We are delighted to announce we will be producing a monthly e-newsletter filled with specialist knowledge and information on sexual violence and supporting survivors as well as details on specialist training on offer and guest blogs from experts within the sector. To see our first edition click here and you can sign up here to get the E-newsletter sent to your inbox each month.
Rape Crisis South London reacts to Women & Equalities Committee report on sexual harrassment and sexual violence in schools (13.09.2016)
"We welcome the  report from the  Women and Equalities Committee on sexual violence and harassment in schools (available here). We particularly welcome the recommendations of a whole school approach, which includes making sex and relationship education (SRE) a statutory subject, and which focuses on investing in specialist teacher training and funding for local third sector specialist support services, such as Rape Crisis Centres.
Government statistics estimate 85,000 women are raped every year in England and Wales, 400,000 are sexually assaulted and over 2/3 of all sexual abuse children and young people experience is occurring in a family environment. Of the young people we work with in schools it is the girls particularly who report witnessing, hearing and personally experiencing incidents of sexual harassment on a daily basis both in and outside of school, as well as online. Yet gendered expectations and attitudes towards how boys and girls 'should' behave, underpin the widespread belief in the many myths young people hold about rape and sexual abuse. Too often, the focus is on girls' behaviour and we're pleased to see highlighted the importance of working with boys in order to challenge harmful notions of masculinity and the attitudes and behaviour which contribute to violence against women and girls.
Statutory and age-appropriate SRE, which includes consent, impacts of pornography and respectful relationships and which challenges harmful gender stereotypes and victim-blaming attitudes, will help children and young people grow up understanding all forms of abuse are unacceptable. It will teach that the only person responsible for abuse is the person perpetrating, and for anyone who has survived abuse that they aren't to blame and there are specialist support services available. Prevention with children and young people now is crucial to preventing sexual violence and harassment in the long term.
We look forward to working with the government, schools, young people and specialist VAWG sector to turn these recommendations into action."
Rape Crisis South London works with EastEnders (19.08.16)
We worked with EastEnders on their recent rape story line. Our Operations Coordinator writes here about the outcome Dean's trial and the importance of support for survivors who choose to break the silence around rape and sexual abuse: http://www.bbc.co.uk/…/entries/c555d3cb-2d2e-4bf7-8838-9107…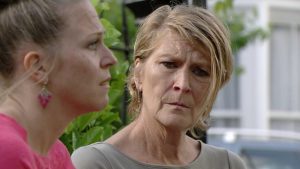 Rape Crisis South London Monthly
E-Newsletter (08.08.2016)
We are excited to announce we will be producing a monthly
E-Newsletter which will include expert knowledge and information about sexual violence, specialist training opportunities and services and resources available to support survivors of sexual violence. If you would like to receive our monthly e-newsletter please click the link below to sign up. SIGN UP TO MONTHLY E-NEWSLETTER 
#BreakTheSilence Campaign Launched!
We are excited to announce the launch of our new #BreakTheSilence film campaign aimed at young survivors of rape, letting them know some of the support available. The four short films follow the journey of Leila, a survivor who chooses to speak out about her experience. She calls the helpline, accesses support from a Rape Crisis ISVA and then goes on to report to the police, and give evidence at trial and the films feature BAFTA award winner Georgina Campbell. The link is here: www.rapecrisis.org/breakthesilence-film-campaign
Help us spread the message!
Our 30th Annual Report 2014/15 has now been published!
We have been supporting survivors of rape and sexual abuse for over 30 years and are proud to publish our 30th Annual Report detailing the extensive work that we do in the fight to end violence against women and girls, and provide survivors with the specialist support they deserve. We are seeing an ever increasing demand for our services which is why it is vital that there is adequate funding provision for Rape Crisis centres. The report is available here:

We are delighted to announce additional hours for the National Rape Crisis Helpline
From January 2016 we will be opening the National Rape Crisis helpline for additional two and half hours every week day, in recognition of the high numbers of survivors who are starting to speak out about the violence perpetrated against them. The new time, 3pm – 5.30pm, will be available to callers nationally every week day, excluding bank holidays. In additional our helpline will always be available during our normal opening hours of every day (including weekends and bank holidays) between 12-2.30 and 7-9.30pm. Our helpline is there for all women and girls who have survived any form of sexual violence at any point in their lives.
Rape Crisis National Helpline Contact Information
We launch a booklet for professionals supporting women who have survived sexual violence
In our training with professionals we have learnt that many people feel like they don't know how to handle a disclosure of sexual violence or how to support someone in talking about sexual violence. This means they don't ask the question or help create spaces for survivors to talk when they are ready. This short booklet gives a brief overview of the main points to consider in supporting survivors.
Supporting female survivors of sexual violence – English Version
We talk to the Telegraph and confront rape myths
Dr Fiona Vera Gray, our Operations Coordinator sets out some of the common responses experienced by survivors who are sexually assaulted, in response to comments made by a Canadian Jude in a rape trial
'Rape is still rape – even if the victim asks for a condom' The Telegraph, 16th November 2015
We discuss the contentious BBC three programme 'Is This Rape?' on Woman's Hour
Jayne Bullough our Training Coordinator talks to Woman's Hour about her concerns around the structure and bias of the show 'Is this Rape? Sex on Trial' shown on BBC Three on 2nd November 2015. Listen on the link below, topic is first to be discussed:
Woman's Hour, Tuesday 3rd November 2015
Duchess of Cornwall and Home Secretary visits our centre and praises our work
"She praised the work of staff and volunteers on an issue she has campaigned on for the past five years, and was in turn thanked by the Home Secretary for supporting the cause."
The Telegraph, 14th October 2015
We discuss the contentious BBC three programme 'Is This Rape?' on Woman's Hour
Jayne Bullough our Training Coordinator talks to Woman's Hour about her concerns around the structure and bias of the show 'Is this Rape? Sex on Trial' shown on BBC Three on 2nd November 2015. Listen on the link below, topic is first to be discussed:
Woman's Hour, Tuesday 3rd November 2015
We set the record straight on the need for ring-fenced funding for Rape Crisis Centres
Our Operations Coordinator writes for the Telegraph on the need for the government to continue committing to substainable funding for centres like ours.
Britain's rape crisis: Why won't the Government guarantee support for survivors
We speak about our successful campaign to criminalise pornographic depictions of rape
Fiona Vera Gray from Rape Crisis South London, Professor Erika Rackley from Birmingham University and Sarah Green from the End Violence Against Women Coalition in conversation with Elizabeth Woodcraft.
Please note the interview does contain descriptions of distressing pornographic content.
Centre to support survivors in Surrey and Sussex now open
"This service is so vital. Every survivor deserves access to specialist support is just so important. We (advocates) work with women who are thinking of reporting sexual violence or have reported it. It's about letting them know what they can expect from reporting it. We are completely led by the client. We don't push or pressurise."
Crawley Observer, 26 June 2015.
We are proud to launch a new Rape Crisis Centre for Sussex and Surrey
"The RCSAS Crawley centre exists to fill the gaps existing in the current survivor support network in Surrey and Sussex. It aims to bring expert services to any female survivors of sexual abuse in the local area – including those hard-to-reach-groups."
More information on the Centre, our services and how to get in touch (as well as more pictures) here!
We talk to the Express about community resolution orders
"It is severely disappointing to see police statistics taking precedence over public safety and survivors' rights to justice… We need to listen more closely to survivors about what justice means for them."
The Express, 6 September 2014.
The Cultural Harm of Rape Pornography
"We submitted evidence to the Ministry of Justice about pornographic depictions of rape as forming part of a conducive context for sexual violence."
Please note the document below will discuss the content of rape pornography, though no images/links are used.
Defining the Cultural harm of pornographic depictions of sexual violence
Easy FAQ's about our campaign to criminalise the possession of pornography depicting rape
"It is being proposed that the existing law on Extreme Pornography (Sections 63-67 of the Criminal Justice and Immigration Act 2008 (CJIA) be amended to include pornographic depictions of non-consensual sexual penetration of the vagina, anus or mouth. This amendment will thus cover pornographic depictions of rape."
Please note the document below will discuss the content of rape pornography, though no images/links are used.
Frequently Asked Questions.
We talk to the Guardian about using International Women's Day to fight violence against women
" More than half of the 1,100 calls made to the Rape Crisis helpline in the three months to the end of January reported violence committed before the victim turned 18."
The Guardian, 8 March 2014.
Free Young Person Friendly Leaflet on Consent
"With the recent focus on how important it is to teach young people about sexual consent, RASASC have made public a young person friendly leaflet outlining the law on consent and what it means in practice, downloadable from the link below."
Young person friendly definition of consent.
RASASC Research from 2011 Now Online
"In 2011 we conducted a small piece of research with some of our clients about whether they had reported the violence they'd experienced to the police and what they felt the barriers were. It's been a while but we're proud to make it available for download here."
Reporting Sexual Offences / RASASC research and policy bulletin 1 (2011)
Join us for International Anti-Street Harassment Week 30th March – 5th April
"Join us to mark International Anti-Street Harassment week from March 30th to April 5th (2014), and help us make public spaces safe for women."
London Landmarks Against Street Harassment
We talk to Radio 4 about the importance of compulsory education on sexual consent
"There is a really gendered understanding amongst young people about what sexual consent means and that gendered perspective means that boys get rewarded for sexual activity and girls get condemned."
BBC Radio 4, Woman's Hour, 11 February 2014
We speak about the harms of pornography after young boy convicted of rape
"For a long time, people have been sitting on the fence and saying we do not have the evidence to say porn is harmful. Now we are starting to have some evidence around young people's exposure, but at whose cost?"
The Lancashire Telegraph, 7 February 2014
Rape Crisis South London help raise awareness of abuse in teen relationships
"Abusive people are very manipulative, they're very controlling and they can be very subtle so you don't necessarily know what's going on at the start of a relationship. It can escalate and by that point your self-esteem is so low, you're feeling like you're nothing without that person, so it can be really hard to reach out and ask for help."
BBC Newsbeat, 5 February 2014
We comment on how 'rape banter' is holding society back
"It's about shifting that conversation so people realise rape is a strategic decision, where rapists deliberately put themselves in those situations. He bases it on social myths. He'll go to a pub because he knows people won't believe her so much if she was drunk. He'll be charming publically so people doubt that he is capable of violence."
The Telegraph, 5 February 2014
We warmly welcome the Home Office new adverts targeting rape in teenage relationships
"So often the focus is on giving consent, how to say yes or no, when in law the onus is actually on getting consent, an enthusiastic and embodied yes."
Manchester Evening News, 1 February 2014
Rape Crisis South London get a visit from Woman's Hour!
"When a woman is raped or experiences sexual violence in childhood it takes away all her choices about the rights over her own body. So we start off with a telephone consultation and the whole process of that, even on a subliminal level, is to offer a client choices.&#8221
BBC Radio 4, Woman's Hour, 8 January 2014
Rape Crisis South London responds to Barbara Hewson's misinformed opinions on rape
"Barbara Hewson shows how out of touch she is with the realities of sexual violence. As a society, we have moved on from the rape myths she continues to propagate."
The Telegraph, 31 October 2013
Our helpline sees a 40% rise in calls
"…sexual violence sadly happens a lot more than most people think, and that the impacts for the survivor can be devastating and lifelong."
BBC News, 2 October 2013