National Freephone Helpline
12:00 – 14:30 daily
19:00 – 21:30 daily
Rape Crisis Surrey and Sussex (RCSAS)
A professional and passionate team working in a centre of excellence, dedicated to the healing and empowerment of survivors of sexual violence.
We are delighted today to announce the opening of a new Rape Crisis Centre based in Crawley, West Sussex
As part of the Ministry of Justice's ongoing commitment to expand specialist Violence Against Women and Girls (VAWG) organisations across the country, we are delighted to announce the opening of Rape Crisis Surrey and Sussex (RCSAS) on the 26th of June, 2015, in Crawley, West Sussex. A member of the established VAWG organisation Rape Crisis (England and Wales), RCSAS is an independent support hub set up by the team behind Rape Crisis London's flagship centre, Rape and Sexual Abuse Support Centre (RASASC) in South London.
Yvonne Traynor our CEO, explains, "The RCSAS Crawley centre exists to fill the gaps existing in the current survivor support network in Surrey and Sussex. It aims to bring expert services to any female survivors of sexual abuse in the local area – including those hard-to-reach-groups."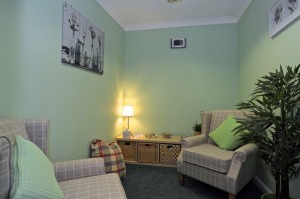 Rape Crisis Surrey and Sussex is an anonymous, woman-only centre offering female survivors of sexual abuse access to specialised counselling; and an independent advocacy program as well as an outreach service and educational bracket providing accredited training on rape and childhood sexual abuse including on-demand training for counsellors, schools and other organisations.
"As a member of Rape Crisis (England and Wales), RCSAS adheres to their occupational standards of service delivery," continues Traynor. "As such the centre is already a British Association of Counselling and Psychotherapy (BACP) Accredited Counselling Centre. We have employed a team of trained female counsellors all of whom are experienced in working with survivors of sexual violence. The service offers one-to-one and group therapy sessions that can last up to a year".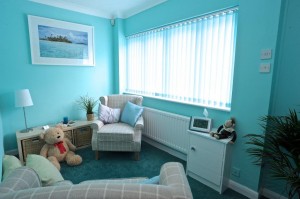 In addition, the centre's advocacy service will support women thinking of reporting abuse to the police and those who are currently engaged with the criminal justice system. The centre's outreach service will provide support for hard-to-reach women such as those living within the travelling community, women of certain ethnic minorities and women working in the sex industry.
"Survivors are at the heart of what we do," says Traynor. "We listen, we believe and we are non-judgmental. Expanding our services is an attempt to make sure all survivors' needs are catered for."
As part of the RCSAS expansion the centre will be extending the National Rape Crisis Helpline which provides indispensable emotional support for women and girls who have survived sexual violence.
The helpline, 0808 802 9999, is open 365 days a year from 12 to 2.30pm and 7.00 to 9.30pm.
Contact details for Rape Crisis Surrey & Sussex are:
Helpline:
0808 802 9999
Office Number (for Admin/Counselling/Advocacy):
01293 538477
Office Fax:
01293 279956
Postal Address:
PO Box 1265, Crawley RH10 0JY
Email:
info@rcsas.org.uk.
The street address for the location of Rape Crisis Surrey and Sussex is confidential to protect the anonymity of our clients and staff. We are based in Crawley. Please note we do not provide emotional support via email as we do not believe this to be a confidential means of communicating. For confidential, free support please contact our helpline.