RASASC's Alternative Oscars 2020
Last year, we did our first annual Alternative Oscars as a response to the mostly male, mostly white nominations that were sweeping across awards season. A year later, #OscarsSoWhite is still trending on Twitter, #TimesUp has all but disappeared and white men look set to sweep up yet again. Why does this matter? April Reign, the creator of #OscarsSoWhite, said it best:
"Representation matters to me because my children should be able to move freely in the world without thought of how someone else's bias may affect them. Because my kids should be able to see themselves up on a screen and should know that their stories are just as important as anyone else's."
For the second year running, here are our favourite films of 2020 that do not centre the white, male narrative. As always, share yours with us on social media!


Homecoming, a film by Beyoncé
A visceral, energising ode to an icon at the top of her game, Beyoncé's Homecoming is an incredible portrait of one of the greatest artists of our time. Charting the lead-up to her historic two-night headline performance at Coachella – the first black woman ever to hold the slot – Homecoming lets Beyoncé's artistry do all the talking. The 2 hour 17 minute run-time, complete with asides that let us peek behind the curtain at how she made this all possible, means her music and her performance can truly breathe. Beyoncé centres black womanhood, weaving Toni Morrison, Nina Simone and Audre Lorde throughout the work. All of her choices, from outfits to who she shares her stage with, are deliberate. Music documentaries can be stale – we weren't there, we are trying to reach the hype, the atmosphere through glass – but Homecoming is an invigorating lesson in how to take a cultural moment that will live on for years to come and make it transcendent.


The Farewell, Lulu Wang
A beautifully shot and directed movie by Lulu Wang, about love, connection, loss, culture and family. Awkwafina, as the lead character Billi, is wonderful and brilliantly portrays the complexity of being a young Chinese-American woman trying to forge her own path in the world. A special shout out is also needed for Shuzhen Zhao as Billi's grandma, Nai Nai, who epitomises a matriarch, oozes joy and connects the family together. A moving story that will strike a chord with anyone who has moved away from their country, region, home or family.

Booksmart, Olivia Wilde
We loved Booksmart because in it we saw the joy we feel in our friendships every single day. It's a smartly-written comedy about two highschoolers who have spent years working hard and obeying the rules. Just as they're about to graduate they realise all their peers have managed to have fun and get into good universities. They decide to set the balance right with a night out to end all nights out. Written by women, directed by a woman and staring the incredible Beanie Feldstein and Kaitlyn Dever – it's a must-see.

For Sama, Waad al-Kateab
Waad al-Kateab is defiant in her incredibly honest documentation of her experience of war in Aleppo, Syria. She pushes the audience to connect with the relentless hum of terror experienced in war, whilst also representing the power, humour and grace of those in the resistance. Her narration tells us more about people, feelings and choices than the complex politics fuelling the war, which makes for a unique way of radically archiving one of the most torturous conflicts in recent history.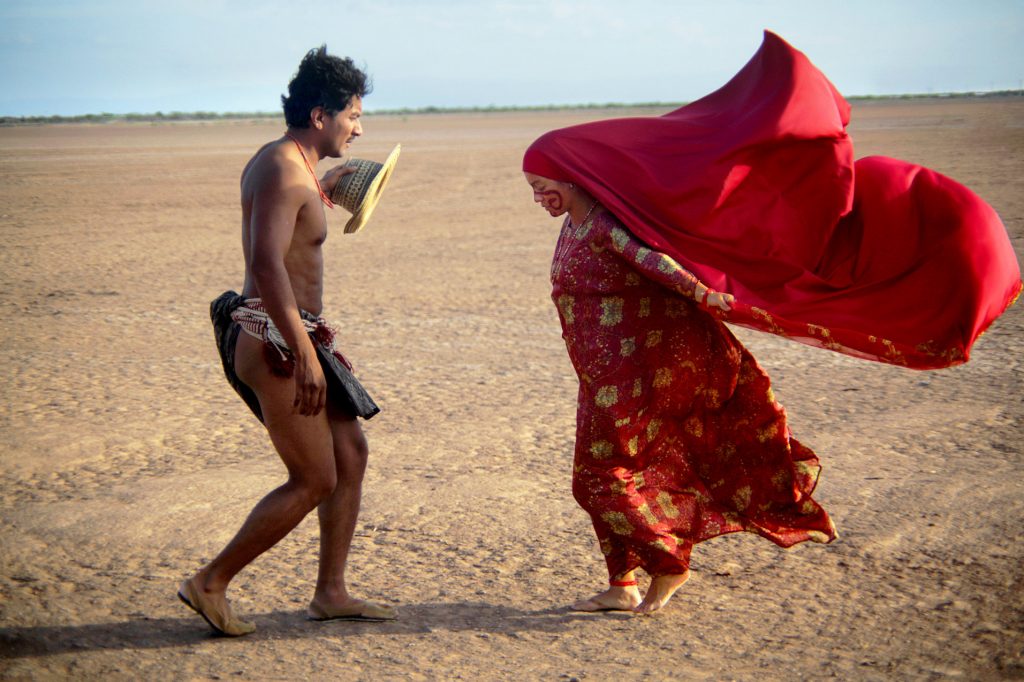 Birds of Passage (Pájaros de verano), Cristina Gallego
Ten years in the making, Birds of Passage is a true collaboration between the filmmakers – Cristina Gallego and Ciro Guerra – and the Wayuu people of northern Colombia. Birds of Passage, Gallego's directorial debut, centres around a Wayuu family adapting to the rapid change of the developing marijuana trade sweeping Colombia in the 1980s. A genre film but with a refreshing difference, Birds of Passage asks us to confront the destructive price of capitalism: "That soft breeze that seemed to come to refresh, and became the ravaging storm, that showed us the true face of Capitalism, it's purest form."

The Souvenir, Joanna Hogg
The Souvenir was also one of the best films I saw last year – it's Joanna Hogg's semi-autobiographical/semi-fictional account of a young woman at art school – Julie – who has a relationship with an older man that unravels. Content note around substance use and emotionally abusive behaviour. To me, it was a film about an artist's development of her practice but also her sense of self, and the destabilising force of a relationship in that process. It is incredibly intimate and subtle, yet moments were so incredibly distressing or uncomfortable that I and others in the cinema physically and viscerally recoiled. It's shot beautifully –and  I read that Hogg and the cinematographer filmed scenes between Julie and her friends using a handheld camera (these scenes feel fluid, free) but used more rigid framing for the scenes within a relationship – and the distinction between a sense of freedom and a sense of being trapped felt palpable.