RASASC's Ten Feminist Moments of 2021
1. In January, Amanda Gorman wowed us all with an incredibly powerful poetry recital of "The Hill We Climb" at the 2021 US Presidential inauguration. You can read, watch and listen to the full poem here.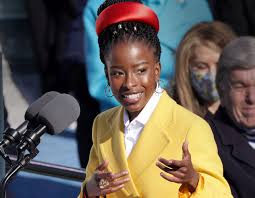 2. In what has been described as a "watershed moment for Indian women and the future of the #MeToo movement in India", a Delhi court acquitted journalist Priya Ramani of criminal defamation in February this year. This is an important outcome for all women who are silenced by the threat of defamation when disclosing sexual violence and powerfully the court said in its judgement, that "a woman cannot be punished for raising voice against sexual abuse".
In response to her acquittal Priya said; "This case was not about me, it was about what women face at the workplace. It feels amazing to have your truth validated in a court of law. My victory belongs to everyone who spoke up during the #MeToo movement."
3. The kidnap, rape and murder of Sarah Everard, by a serving police officer in March this year, led to an outpouring of grief, loss and rage across the UK. In turn this placed a national spotlight on men's violence against women and girls and sparked widespread public discussions about the wholly inadequate police and criminal justice system's response to this violence.
There is nothing feminist about the prevalence, reality and impact of men's violence against women and girls. The collective solidarity, strength and resistance to this violence are!
And this year we have seen and heard on mass the enduring efforts by women, activists, campaigners, survivors and frontline organisations who struggle and fight every day to prioritise, protect and uphold women and girls rights to live safe, free and well. Thank you!


4. This year has also seen increased media focus on the murders of Bibaa Henry and Nicole Smallman, amidst criticism of how the police and media responded to these crimes in 2019. In the face of such devastation and loss, Mina Smallman has continued to publicly call out the Met Police for their failings in responding to her daughter's murders with such grace and eloquence.
One of RASASC's workers says, "I found her poise, strength and resilience under such horrific circumstances to be very moving."
5. In March and April, Chloe Zhao became only the second woman and the first Asian woman to be recognised as "Best Director" at the Golden Globes and the Oscars, for her beautiful film Nomadland.
In accepting her award at the Oscars, Chole said; "I have always found goodness in the people I met everywhere I went in the world. So this is for anyone who has the faith and the courage to hold onto the goodness and themselves, and…in each other."
6. In July, Simone Biles chose "mind over medal", when she withdrew from the Olympics to prioritise her own mental health.
In the same month, tennis player Naomi Osaka also withdrew from the French Open, stating that she had suffered with bouts of depression and would take some time away from the court.
The courage and leadership of these two phenomenal athletes created a space for mental health in sport to be discussed in ways that we hadn't seen before and reminds us of the radical words from Audre Lorde, "Caring for myself is not self-indulgence, it is self-preservation and that is an act of political warfare."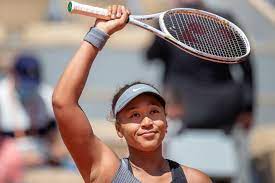 7. Since September women in Afghanistan have been taking to the streets to protest Taliban rule and fight for their rights. Amongst many issues, this has included protests against an all-male government, the continued banning of girls and female teachers from secondary schools and restrictions on women's choice of clothing.
It is clear that women and girls rights are under threat and in the face of inequality and violence; women are still finding their voice and standing together. Let's make sure we raise our voices and stand with Afghan women now and in the future.
8. In October, Daisy* was awarded the prestigious Emma Humphreys memorial prize, which recognises women who make outstanding contributions towards ending male violence.
Daisy was conceived 46 years ago when Carvel Bennett raped her birth mother, when she was 13 years old. When her mother reported the rape to the authorities, no action was taken. After an arduous nine years spent by Daisy campaigning and fighting, Bennett was convicted in July 2021 at Birmingham crown court and sentenced to 11 years in jail.
Daisy's fight and struggle to break the silence of Rape conception is incredible and long-overdue. She adds "for those of us who were rape-conceived, it's a huge struggle to come to terms with your paternity and in turn one's sense of self and identity. We are left to carry the shame and stigma of the act of violence that created us."
Daisy is now campaigning for a change in the law so that children conceived through rape can be recognised as secondary victims of the crime along with the primary victim, their mothers. She rightly deserves this award for her courageous attitude, strength, bravery and tenacity to challenge the authorities, change the law and get justice.
*Not her real name, to protect the identity of her birth mother.


9. In November it was reported that Chinese tennis player Peng Shuai publicly disclosed being sexually assauted by a former vice-premier, Zhang Gaoli.
Women in China are at the start of their #MeToo movement and face many barriers to disclosing and reporting sexual violence. It is extremely brave for Peng to have spoken out against someone who holds such a senior political position, whilst also doing so in a climate that is very difficult and often not safe for women.
Since disclosing, there have been international concerns about Peng's health and safety, with widespread calls for verifiable evidence that she is safe and well.
10. We end the year with the brilliant news that, Britney Spears won her freedom from 13 years of conservatorship, after a yearlong legal battle.
Britney's lawyer thanked her for her "courage and poise and power," and for helping to "shine a light on conservatorships and guardianships from coast to coast."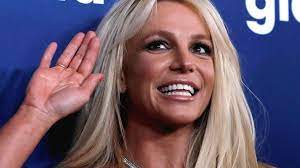 You can listen to what her freedom means to Britney here. Go Britney!