RASASC'S Alternative Oscars
With awards season in full swing and #TimesUp feeling more like a distant memory, RASASC proudly present our alternative version to the status quo of award shows. Celebrating films either by women or about women, we're hoping our list is a nod to some of the most representational, powerful and joyful films of 2018. It's truly time to say #TimesUp to abusive men in the industry – and #TimesUp to boring films that centre powerful white men.
We know there are so many films missing from our list so, as always, please do share your winners with us on social media!
RASASC's Resistance on Screen Award
Cárceles Bolleras, Cecilia Montagut
This documentary by Cecilia Montagut lays bare the very gendered experience of incarceration. It explores lesbianism and queerness within prisons and asks if women's relationships can be seen as a form of resistance. Montagut interviews women who have been incarcerated as well as academics and abolitionists to highlight the oppression and survival of one of the most isolated and marginalised communities in Spain. Cárceles Bolleras deserves recognition not just for the incredible documentary it is, but for the thoughts, conversations and questions it will spark.
Best Power Outfits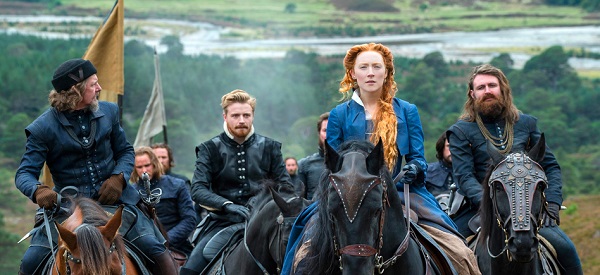 Mary Queen of Scots, Josie Rourke
Designer, Alexandra Byrne
This film about two women holding onto power in a predatory male world re-writes history – and with it so does its costume design. In a deliberate move away from historical accuracy, Alexandra Byrne's use of denim for the majority of the costumes is breath-taking and novel. While in part chosen due to budget and timeline, this fabric choice challenges preconceptions about what Elizabethan dress can be in film, allowing us to see this world and the strong women who inhabited it anew.
Best Animation
The Breadwinner, Nora Twomey
"Raise your words, not your voice. It is rain that makes the flowers grow, not thunder."

Adapted from Deborah Ellis' young adult novel, The Breadwinner is the story of 11-year-old Parvana.  It's 2001 and Parvana lives in Afghanistan under Taliban rule. When her father is wrongfully arrested, she disguises herself as a boy to try and save her family. Interweaving myth, history and the day-to-day of Parvana's reality, The Breadwinner is a truly beautiful film about what it means to be a girl and what it means to survive.
The Award for Subverting Hollywood Tropes about Women's Bodies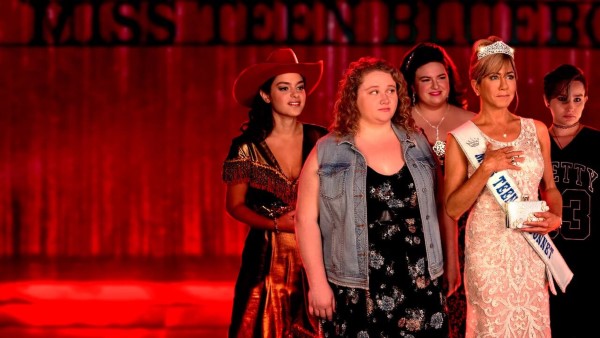 Dumplin', Anne Fletcher
In the fatphobic society that we live in, Dumplin's self-accepting, empowered fat heroine is a long overdue break from the usual messages Hollywood feeds us about bodies.  In stark contrast to the usual (and harmful) weight-loss narratives and films where fat characters are either non-existent or the butt of the joke, Dumplin' is about a woman simply living. Willowdean is the daughter of a beauty queen who enters her local beauty pageant as a form of protest. Throughout the film she is allowed to be both joyful and sad; she struggles with the impact of living in a fatphobic world but this does not define her. As well as being important politically, Dumplin' is a truly wonderful film – full of heart and warmth.
Best Representation of Loving Familial Bonds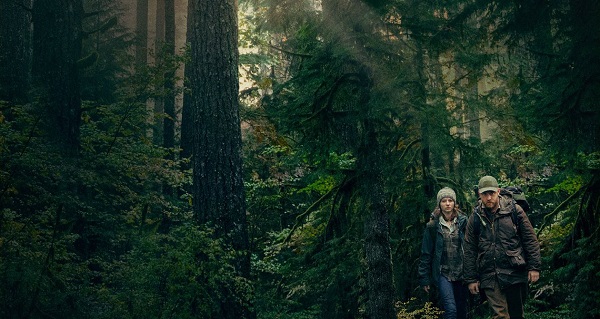 Leave No Trace, Debra Granik
In Leave No Trace, we follow Will and his daughter, Tom, as they move through the world together with love, respect and care for one another and their decisions. A gentle portrayal of a father-daughter relationship, the film shows us it is possible to reflect a non-hierarchical familial relationship on screen. Tom has autonomy as a young woman and is respected by both her father and the film. Leave No Trace is an incredible example of why women should be making more films!
The 'How Is This Film So Overlooked by Mainstream Awards?!' Award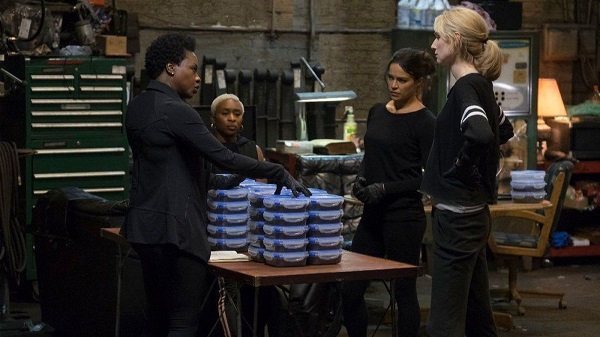 Widows, Steve McQueen
A heist film! About women! And politics! Steve McQueen's fourth feature film, Widows, puts women – and, most importantly, black women – front and centre against the backdrop of Obama's America. Deeply layered, wildly thrilling, and with knockout performances from its entire cast, Widows navigates grief, race, gender, politics and corruption and packs an emotional punch in the process.
Outstanding Illustration of Women in Journalism
A Private War, Matthew Heineman
Marie Colvin (1956-2012), a white female war correspondent, was best known for her ground breaking war reporting. Her work illuminated the cost of war through individuals' pain because of the ways that she strove to constantly centre the voices of the most impacted by war – whose stories were often not seen or heard. This film is an incredible representation of the life of a woman who did everything she could to use her voice to raise up the women and children she met.
The Guide to Making a Different Kind of Rom-Com!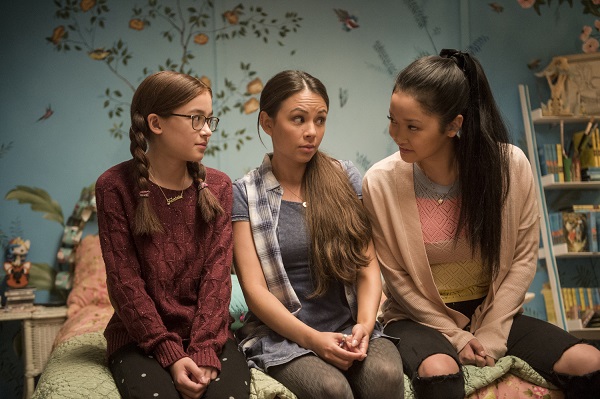 To All The Boys I've Loved Before, Susan Johnson
This is a feel good movie to cheer up any grey January day. Written and directed by women, and based on the book by Jenny Han, the movies portrayal of its central teen characters, Lara Jean and Peter, challenge some of the stereotypical gender norms we're used to seeing in this genre. Whilst the movie centres around Lara Jean and the love letters she has written, it also beautifully threads through messages of sisterhood, friendship, family, loss, grief and vulnerability. Is it a bit cheesy – yes. Is that okay – yes. A teen romantic comedy for the 21st century, with a great female central lead!